Barcelona's Frenkie de Jong is one of the midfielders Manchester United are interested in signing this summer, but no deal is imminent.
New United manager Erik ten Hag worked with De Jong at Ajax between 2017 and 2019.
De Jong helped Ajax reach the Champions League semi-finals in 2019 before he moved to Barcelona in a £75m deal.
United are expected to sign at least one midfielder this summer, with Paul Pogba, Nemanja Matic and Juan Mata set to leave Old Trafford.
De Jong has two years left on his Barcelona contract and their financial problems may mean they are willing to sell this summer.
Talks have been held about a potential deal, but the failure to qualify for the Champions League will count against United if Barcelona decide to sell.
What about Declan Rice?
West Ham do not want to sell Declan Rice this summer, despite the midfielder turning down a lucrative new contract offer

Manchester United are also interested in Declan Rice, but West Ham have shelved talks over the midfielder's future until the summer transfer window is over after he turned down a contract offer worth £83m.
West Ham are keen to extend Rice's current deal, which effectively runs until 2025 due to a club-held option in the contract, and do not want to let the midfielder go.
United and Chelsea are interested in the England international, who is open to leaving this summer.
West Ham offered Rice a new contract worth £200,000 per week – which would make him the highest-paid player in the club's history – but the 23-year-old has rejected all offers.
The Hammers would be prepared to sell Rice, who joined the club at 14 after he was released by Chelsea, for the right price in the summer of 2023 if he does not sign a new contract.
Ten Hag starts plotting United revival with Murtough in Amsterdam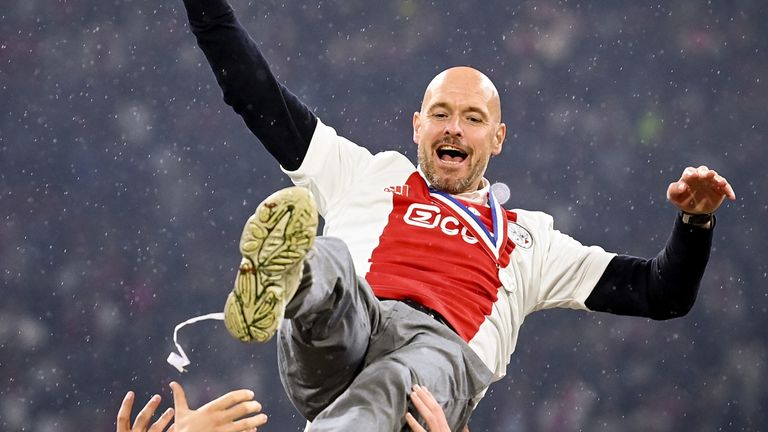 Erik ten Hag held a planning meeting with Manchester United football director John Murtough in Amsterdam on Thursday as he starts to plot his new team's revival.
United confirmed last month that Ten Hag will take the reins at Old Trafford this summer on a three-year deal, with the option of a further season.
Ten Hag is the permanent successor to Ole Gunnar Solskjaer and planning is now underway ahead of his arrival, with Ralf Rangnick's underwhelming interim stint coming to a close in the May 22 season finale at Crystal Palace.
Preparations intensified the day after Ten Hag oversaw Ajax's Eredivisie title triumph with a 5-0 win against Heerenveen, while Murtough watched United beat Nottingham Forest in the FA Youth Cup final at Old Trafford.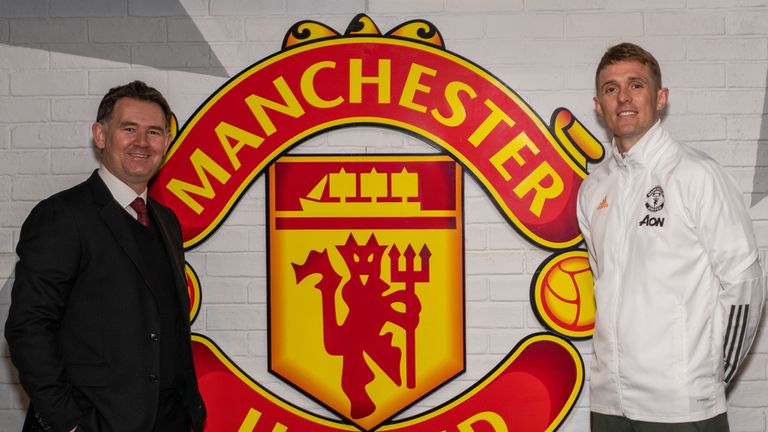 Murtough is understood to have flown out to Amsterdam to see the Dutchman on Thursday morning. While the pair have been in dialogue since the appointment, intensive discussions over transfers and strategy were parked until Ajax had won the title.
It has been reported that ex-England boss and former United coach Steve McClaren, who worked with Ten Hag at Twente, and his current assistant Mitchell van der Gaag were also in attendance.
Ajax confirmed on Thursday afternoon that Club Brugge's Alfred Schreuder – formerly an assistant to Ten Hag at the Dutch side – will succeed him as head coach this summer.